Friday, November 7, 2008
Have you ever had Ford Credit Canada Problems? or Ford Problems?
We surely wanna know.
7:02 pm est
2008.11.01

Thanks for stopping by ScamOrSham.Info (Nov.7.2008)
Scam (Noun) a dishonest scheme; a fraud,
Scam (as a Verb) there is 'scammed', as in I have been scammed, or 'scamming', as in, I believe they are scamming me–and they may had done 'it' to others out there too; verb: swindle, is sort of the same thing

It has been a bad scene, rate from the start. Oh yes, the word, 'Scam', has an unknown origin–which may means, no body knows who was scammed first or who did the scamming, to who, was first scammed (This is a joke--it is amazing that I still have a sense of humor after what Ford Credit Canada has put me through.). Oh yes, I am a teacher too! I hope to teach Ford Credit Canada, a lesson too--one they won't forget any time soon. It is my opinion, after dealing with Ford Credit Canada, they are unethical too.
Scam or Sham? YOU call it. I have already made my decision. (Thumbs Down!)
Consider this as a vital, "Consumer Report", brought to you by Eleanor Bridges.
If, after you read this, you think 'somethings up', it's a scam, it's a sham, or heck, even worse, place a sign in your vehicle's window, stating: Ford Credit Canada – thumbs down and be creative, e.g., draw a little cartoon–thumbs down, or copy my smiley (If I can post one here; I tried earlier, but it wouldn't work) – giving the thumbs down to Ford Credit Canada ... This incident should raise the eyebrows of our government, of investigative reporter(s)/reporting, etc., and your eyebrows too--gosh darn it! It's my opinion, due to their deceitfulness, Ford Credit Canada is worse than going to a loan shark!
Now the story... oh oh, I am not telling you not to purchase a Ford vehicle--not yet anyway, I have yet to get an answer from Ford Canada yet (I already contacted Ford North America--and you know what--they didn't want to help me--they wished me luck thought

; now I ask you, is this the kind of company you want to deal with, ummm???), and Ford Canada is 51% owned (as I understand it in a recent law suit (heck..I'll post that link for you..so we can 'audit' Ford)) by Ford USA.... now the story...and I fully intend on approaching the 5th Estate, Canada's investigative reporting to help consumers--because no one in our government has the guts/gusto, to go after a powerful company/entity (or they are bribed--so they only blow smoke, but lite no fires) .. but, now as a political activist, I do..and yes, I am female, married with children (grown up now), and had very successful careers, e.g. worked for great American company--AA&Co. Now, consider me, a Consumer Reporter--I am self appointed, as I am going to report to you, and I am going to give you my best advice of why you should never, ever, ever, go to Ford Credit Canada, but instead go to a reputable bank .
This picture will be changed soon.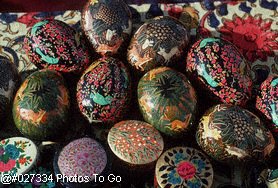 Call or email and let us know what you want.
We look forward to hearing from you

We accept the following credit cards (to sell stuff to help keep this website up and running--expecting other dissatisified clients of Ford Credit Canada, or other 'auto' stories, insurance woos

, etc. out there in the World Wide Web)

:

We are proud members of the following organizations:
FightRacism.ca
FightRacism.us
ScamOrSham.Info is looking for a logo..any ideas?